Data Backup & Disaster Recovery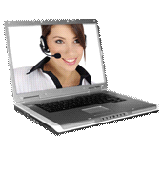 With Systel you can have a peace of mind with our Backup & Disaster Recovery service, you can have peace of mind knowing all of your data is continuously archived, redundant, and ready to restore at a moment's notice, even after a major disaster.
Your company's data is one of its most valuable assets. Over 80% of businesses don't have a reliable backup solution.  That means 80% of all businesses aren't protecting one of their most valuable assets – their data.  Think about it, your company's data is the culmination of your entire staff's work over the years.  The cost of restoring data on a malfunctioning hard drive is astronomical and never guaranteed.
Protect what you value with Systel Backups.
Find out how
IT Managed Services
would benefit you