Exchange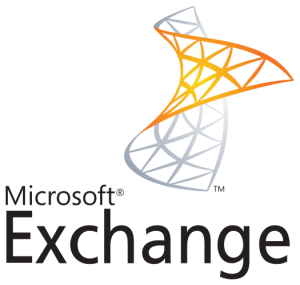 Microsoft Exchange provides business with email, calendar, and contacts on the PC, phone and web, so employees can stay connected and in sync.
Security
Exchange comes with our Mail Defender to provide advanced anti-virus and anti-spam capabilities to keep your email safe and secure with multi-layered cloud-security that is always up to date – keeping you protected.
Outlook Web App
With email hosted in the cloud, users can access their email, instant messaging and other content from a web browser anywhere in the world – helping to keep them productive wherever they may be.
Built-in archiving tools
Microsoft Exchange introduces built-in integrated email archiving, retention, and discovery capabilities that save costs and simplify the process of preserving business communications
Cloud-hosted email archiving
You can automatically archive all your email in the cloud with our Mail Defender Archive solution – keeping you compliant with regulatory requirements.
Protect important information
Exchange tools monitor sensitive content in email to control accidental and unauthorised distribution. These tools include automated alerts about organisational policies and rules that block, redirect, encrypt, and modify messages.
Management tools
Microsoft Exchange helps reduce the cost of managing email by allowing IT administrators to delegate permissions to users such as managing distribution lists, editing personal information and performing multi-mailbox searches.
Calendar features
Exchange has powerful calendar features to transform the efficiency of your organisation. From calendar sharing, federated calendars and room booking, you benefit from having a more central approach to being organised.